Bio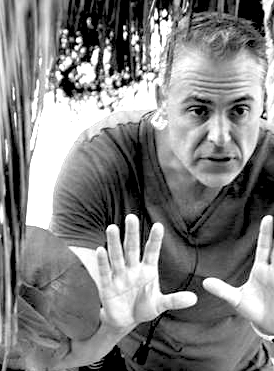 Carlos began his career in the film industry when he was 6 years old as an actor and voice talent due to his American mother that worked as an Actress and his Spanish/Mexican father who worked as Director and as a Cinematographer. He is 100% fluent in English and Spanish since he has lived both in the USA and Mexico for all his life moving back and forth to both countries through out the years studying and working. His professional education in cinematography began behind camera when he was 20 years old as Assistant Cameraman to internationally recognized Cinematographers including his belated father. He participated as Assistant Cameraman in over 500 productions in only 5 years. He is now a full-time Cinematographer who is extremely meticulous specializing in features, visual effects, aerial cinematography, people, music videos, documentaries and advertising where he has participated in over 2,000 productions overall. His ability and know-how to work in the USA as well as Mexico, has brought an invaluable asset to any production combining the best of both countries meeting any budget and any high end demand. He was a pioneer in the digital media bringing Mexican Cinematographers together through the world wide web .He has become very involved in the new Mexican motion picture generation uprising as well as the worldwide digital image capture revolution.

Carlos comenzó su carrera en el medio como actor y locutor a los a los 6 años ya que su madre trabajaba como actriz y su padre, como director y cinefotógrafo.
Carlos es 100% bilingüe en español e inglés ya que ha vivido en Estados Unidos y México toda su vida mudandose de un país a otro durante los años estudiando y trabajando.
Su educación profesional en la cinematografía comenzó trabajando detrás de cámara como asistente de cámara cuando tenía 20 años asistiendo a mundialmente reconocidos directores de fotografía incluyendo a su padre. Participó como asistente de cámara en mas de 500 producciones en 5 años.
Ahora es Cinefotógrafo de tiempo completo, el cual es extremadamente meticuloso especializandose en largometrajes, efectos visuales, fotografía aérea, gente, video clips musicales, documentales y comerciales donde ha participado en mas de 2000 producciones en total.
Su habilidad y conocimiento de trabajar en Estados Unidos y México, ha traído un invaluable atributo a cualquier producción combinando lo mejor de los dos países alcanzando cualquier presupuesto y demanda de alta calidad.
Diazmunoz fue pionero en reunir a los Cinefotógrafos mexicanos por medio del internet y a estado en el consejo directivo de la AMC por mas de una década.
Hoy en día se ha involucrado en la nueva etapa del cine mexicano al igual que la revolución digital de captura de imagen en movimiento.